Blog Configuration
An easy to use web based configuration module enables you to configure your blog quickly.
Simply select a different template to switch to a different blog look/layout or even to switch the software to run as a bulletin board or guestbook.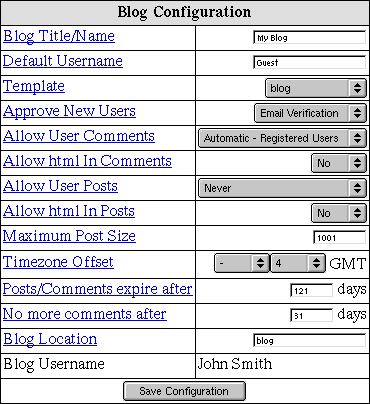 As you can see in the above screenshot, each variable name is a link. Simply click it for full information.